prints
Slash Colorama Optimistic


Exposé de manière itinérante en 2018 à la Réunion, Slash Colorama Optimistic est ma première exposition personnelle, produite avec l'aide de Constellation.

Certains exemplaires ont fait partie d'expostion collective notamment à l'Artothèque de Saint-Denis, à la Bankside Gallery à Londres , et à Port-Louis à Maurice.

Itinerant Exhibition during 2018 in Réunion Island, Slash Colorama Optimistic is my first personal exhibition, produced with the help of Constellation.

Few specimens got into collective exhibitions at the Artothèque of Saint-Denis, at the Bankside Gallery in London and at the Granary in Port-Louis in Mautirius.






Slash Colorama Optimistic est une série de 9 visuels, imprimés en sérigraphie en 3 exemplaires chacun, en grand format.

J'y explore des lieux invisibles où s'expriment mes états d'âmes, où l'energie prend des formes vives et lumineuses pour se détacher du fond irremediablement noir, une sorte de mouvement vers l'optimisme, vers la lumière.
Slash Colorama Optimistic is a serie of 9 prints, screenprinted by myself in 3 specimens each.

I explore invisible places where my soul expresses, where energy takes vivid and luminous shapes so they detach from the dark background, some kind of way toward optimism.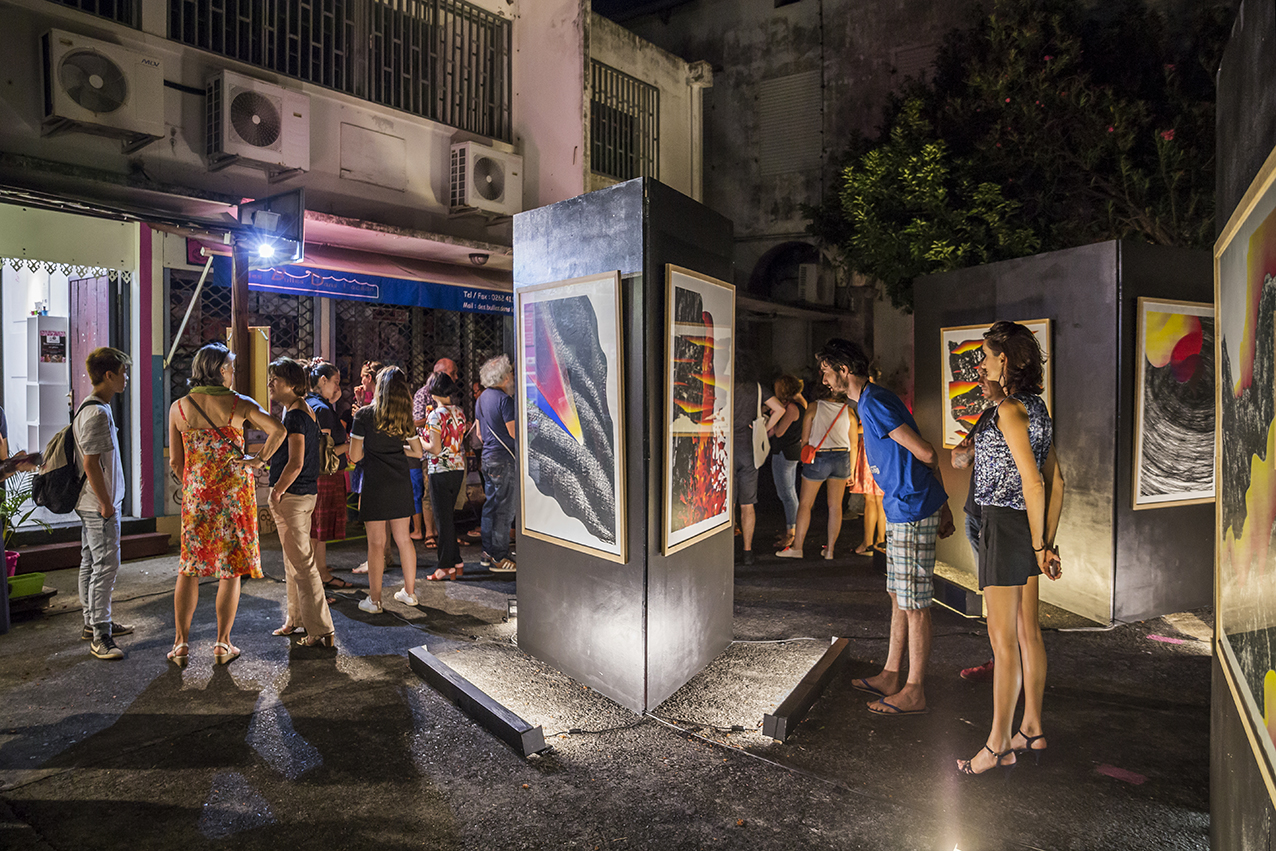 "Let it fall", was added to the serie for the Borderline(s) exhibition in Port-Louis.
︎︎︎For available artwork lists please click here